zinc ingot zinc alloy ingot zinc metal
Shining white metal with bluish gray luster (called spelter). Not found native. Soluble in acids and alkalies. Insoluble in water. Malleable at 100-150
o
C. Strongly electropositive. Zinc foil will ignite in presence of moisture. Low toxicity.
Hazards: Flammable, dangerous fire and explosion risk (dust).
Wholesale High Purity Metal Zinc Ingots 99.995 Price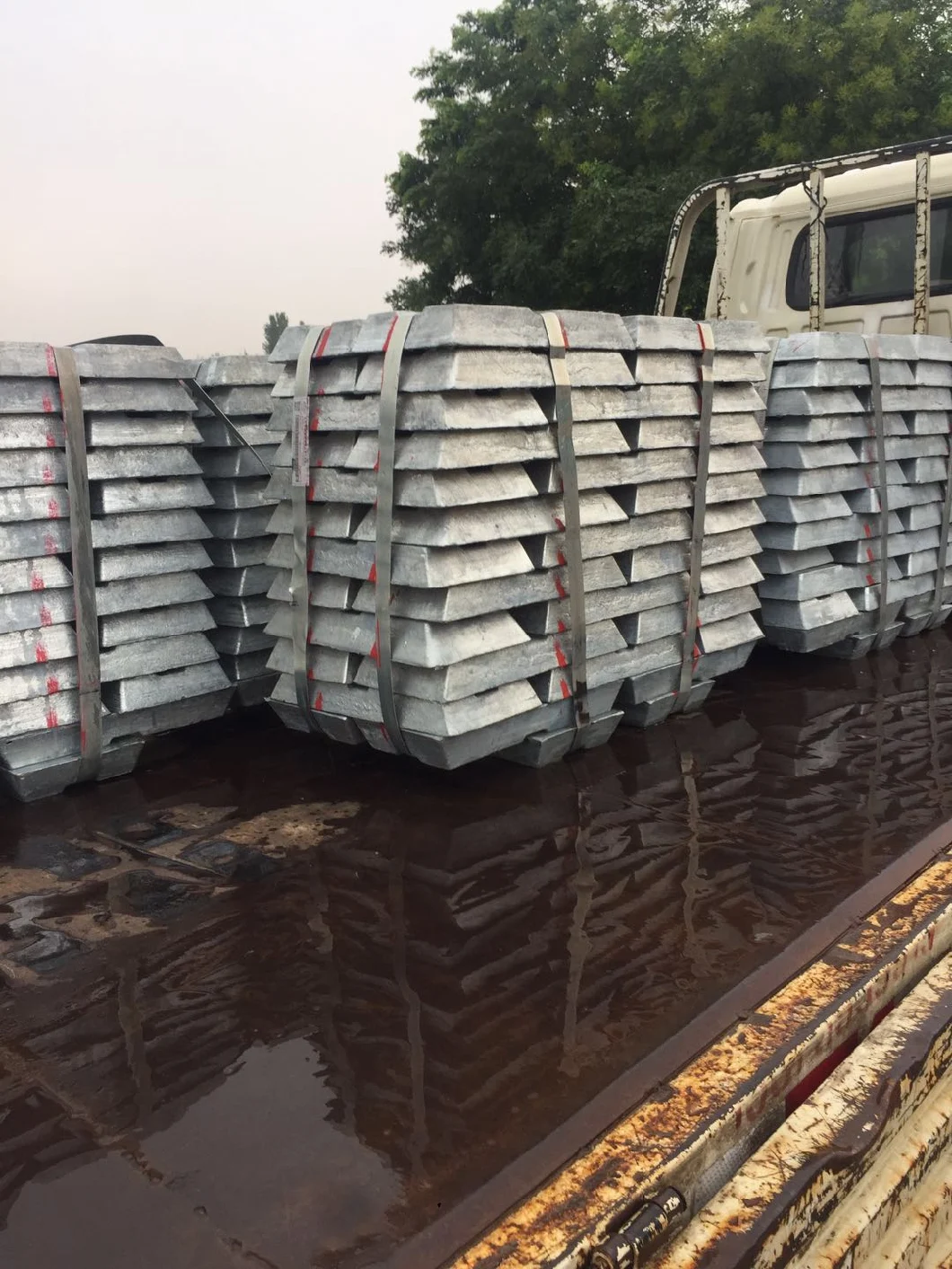 The Packaging and Shipping of LME registered special high grade SHG zinc ingot 99.995
Packaging Details:In bundle, or in Pallet, 19 packages in a 20 GP container
Delivery Detail:Shipped within 15 days.
The Application of LME registered special high grade SHG zinc ingot 99.995
1. Mainly used for die-casting alloy battery industry
2.Widely used in Painting/ Printing/Dyeing/pharmaceutical/rubber industry etc
3.Chemical industries, zinc and other metal alloy plating coating industry
4.In zinc plating, manufacture of brass, maganese bronze, galvanized iron, dry battery; as catalyst and reducing agent.
General Properties of high purity zinc ingot:
| | |
| --- | --- |
| Symbol | Zn |
| Atomic Number | 30 |
| Atomic Weight | 65.38 |
| Density | 7.133gm/cc |
| Melting Point | 419.58 centigrade |
| Boiling Point | 907 centigrade |
| Thermal Conductivity | 1.16W/CM/K AT 298.2K |
| Electrical Resistivity | 5.916MICRO-CM AT 20 centigrade |
| Electronegativity | 1.6 Paulings |
| Specific Heat | 0.0928Cal/g/k at 25 centigrade |
| Heat of Vaporization | 27.4kcal/gm atom at 907 centigrade |
| Heat of Fusion | 1.595 cal/gm mole |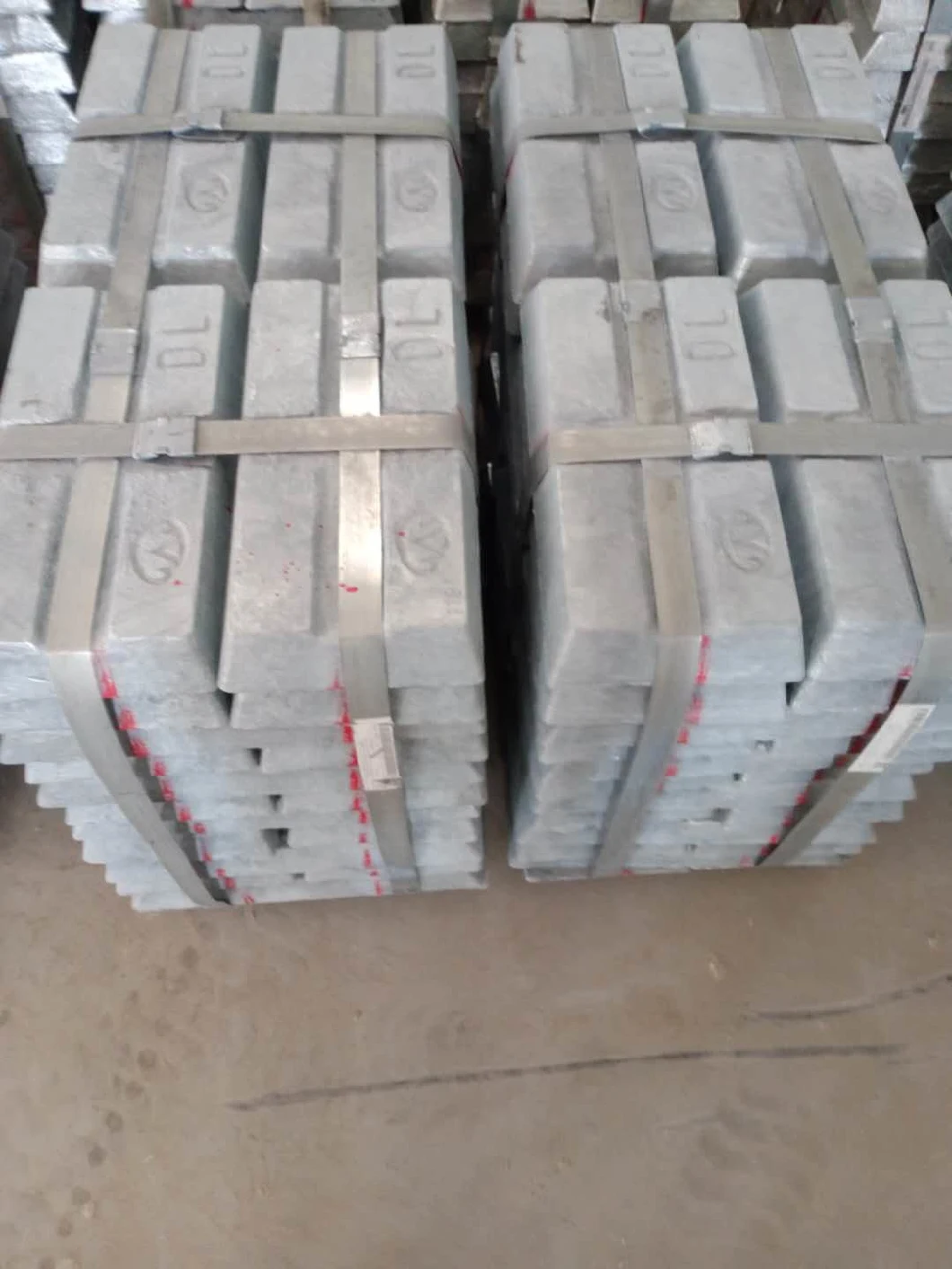 Analysis fo high purity zinc ingot:
The chemical purity is crucial to a utra high-purity metal, if the purity is higher, the films you obtained possess an more outstanding level of electrical conductivity and minimized particle formation during the PVD process. Below form is a
typically Certificate of analysis for 4N high purity Zinc sputtering target.
Analytical Methods:
1. Metallic elements were analyzed using GDMS.
2. Gas elements were analyzed using LECO.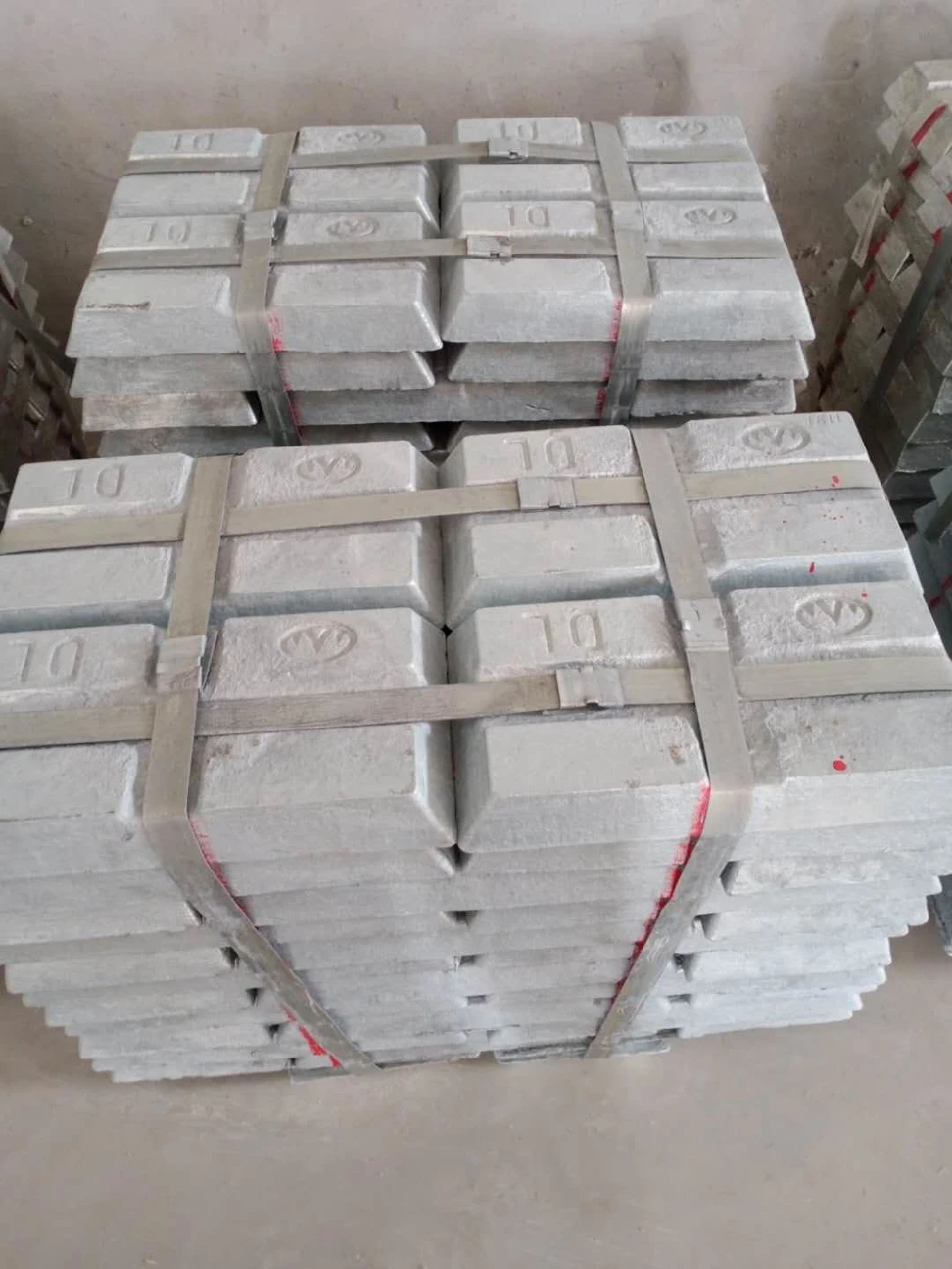 Zamak #2/#3/#5
Zinc ingot Molecular Formula: Zn
Zinc ingot Zn (purity): 98.7%-99.995%
Zinc ingot Molecular Weight: 65.39
Zinc ingot Density: 7.14( g/cm3)
The main added elements of zinc alloy are aluminum, copper and magnesium. According to the processing technology, zinc alloy can be divided into deformation and casting zinc alloy. The casting zinc alloy has good fluidity and corrosion resistance, which is suitable for die-casting instrument, automobile parts shell, etc.